Helping Your Business Build Success
Develop Your Path to Greatness
Let OTB Technologies provide robust solutions through multidisciplinary approach to problem solving.  Our business is helping your business succeed. Whether you need help with services for testing, automation, integration or other IT focused business process improvement solutions. Let us help find the  services you need to make your business rock.
Founded by Brian Roberson in 2010, we've had over 30 years' experience in helping industrial and DoD develop success in their processes. Our focus is finding areas where your business could be more productive and successful and then helping you develop the path to get it there.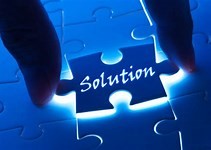 Custom Hardware
We offer a variety of hardware solutions to provide data integrations for testing or data acquisition.
Custom Software/ Services
Finding the right software solution for the solution.  Process improvement might be helping to complete a solution with services or the right strategies.
System Integration
Get systems working together.  It might be testing equipment or collecting data to see how you process is running. Let us help you find what you need.